For the Chinese eye added wonderful ——Hangalaxy project case
Time :2017-03-07 10:21Author :Hangalaxy
Good news! With The Eye of Heaven of China, 500 m diameter spherical radio telescope of the world's largest FAST supporting projects - Pingtang International Astronomical Museum experience completed, media coverage at home and abroad, tourists and amateur astronomers come in a throng. Hangalaxy through 17 sets of transmission system, power SEEMILE technology as the astronomical museum experience to create magnificent grand cosmic scenery,the harvest industry experts and engineers are consistent praise and respected.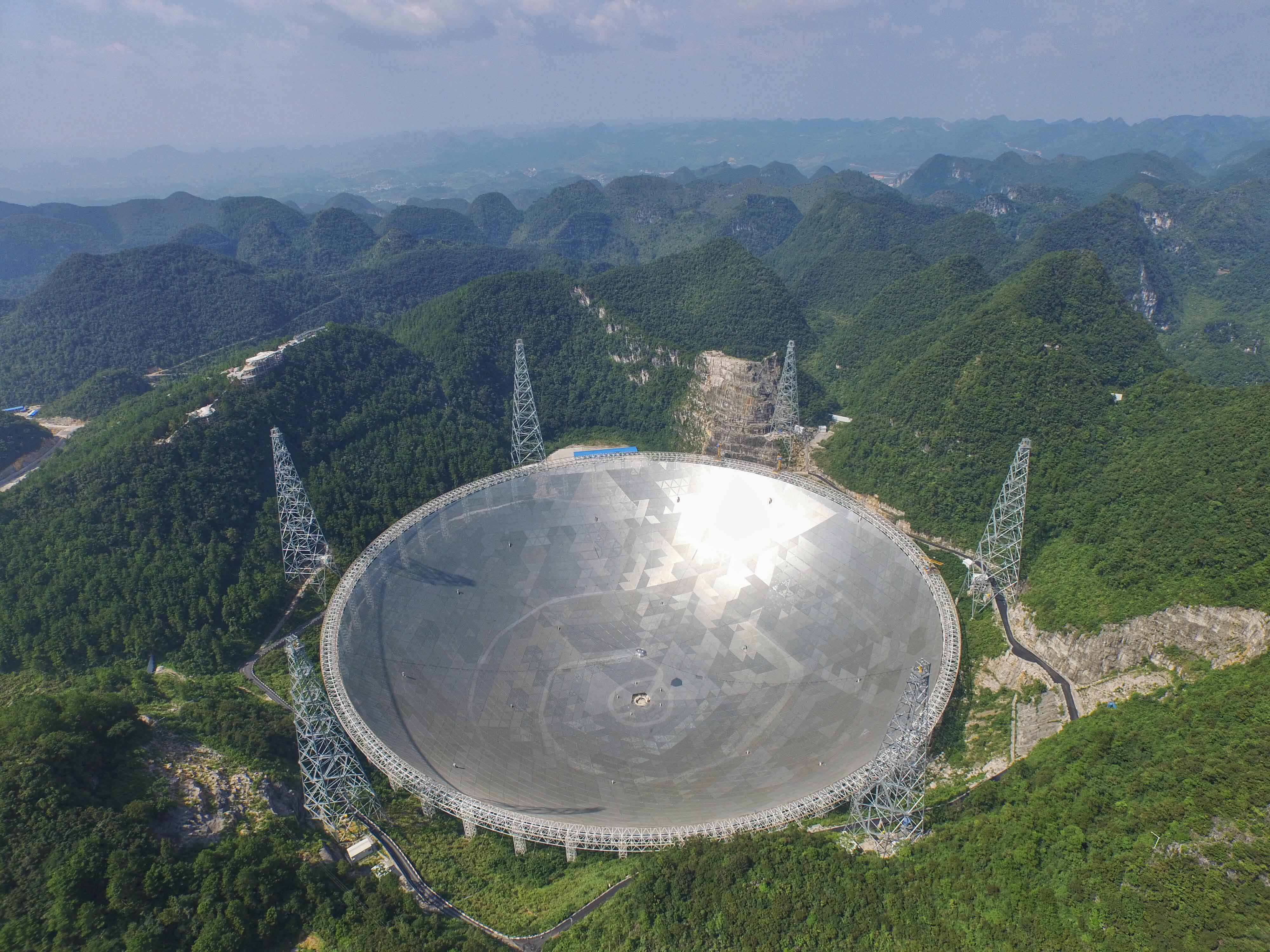 Pingtang International Astronomical Experience Museum is China 's first radio astronomical experience museum, is also the only one in China set tourism and science astronomical knowledge of the education base, which was located in Pingtang County, Qiannan Buyi and Miao Autonomous Prefecture, Guizhou Province,the main building covers an area of 7,000 square meters.
Pingtang International Astronomical Museum in the most eye-catching is the Wuxi SEEMILE Technology by an inspired passage, Polytron Technologies Inc (Stock Code: 839921) by using 9 sets of laser Seemile ball display system, and strive to create a regional center hall planetarium. This laser display system to display the spherical ball diameter of 15 meters, with full enclosed perspective, creating a dreamlike viewing reverie, through sound, light and electricity and effects of high technology, the realistic simulation of the multidimensional space Planet magnificent wonderful, so that every visitor can feel immersive walking Pro the solar system is vast, open a shocked soul journey of the universe.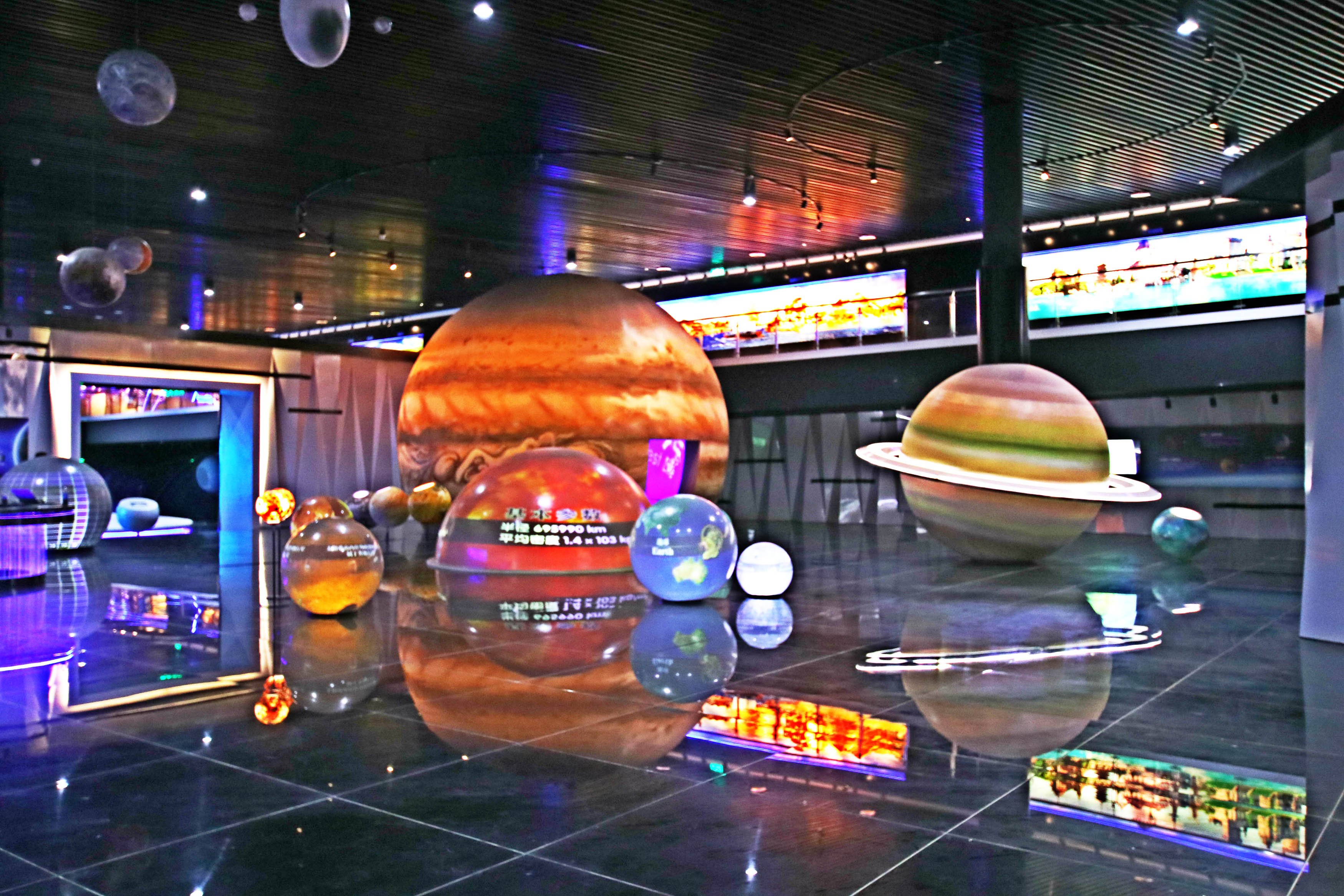 In this set of laser ball SEEMILE technology bursting with display system, if in accordance with the traditional transmission scheme, from the matrix to the projector is a distance of 40 meters, a total of nine sets of laser projector, the laying of nine sets of transmission line. The solution of each transmission line is: a 3 meter HDMI cable + HDMI over CAT TX/Optical (+ power) +40 m cable /fiber+ HDMI over CAT RX/Optical (+ power) + a 3 meter HDMI cable +2 power outlet +40 m Power Cord (power supply, the in-phase). it consists of 10 links, 12 interface. Both labor and manpower, but also prone to hidden dangers. And after the comparison of the various studies, the final project of the project can be used Hangalaxy solution, just a 40 meter HDMI cable, the 2 interface, easy to get everything.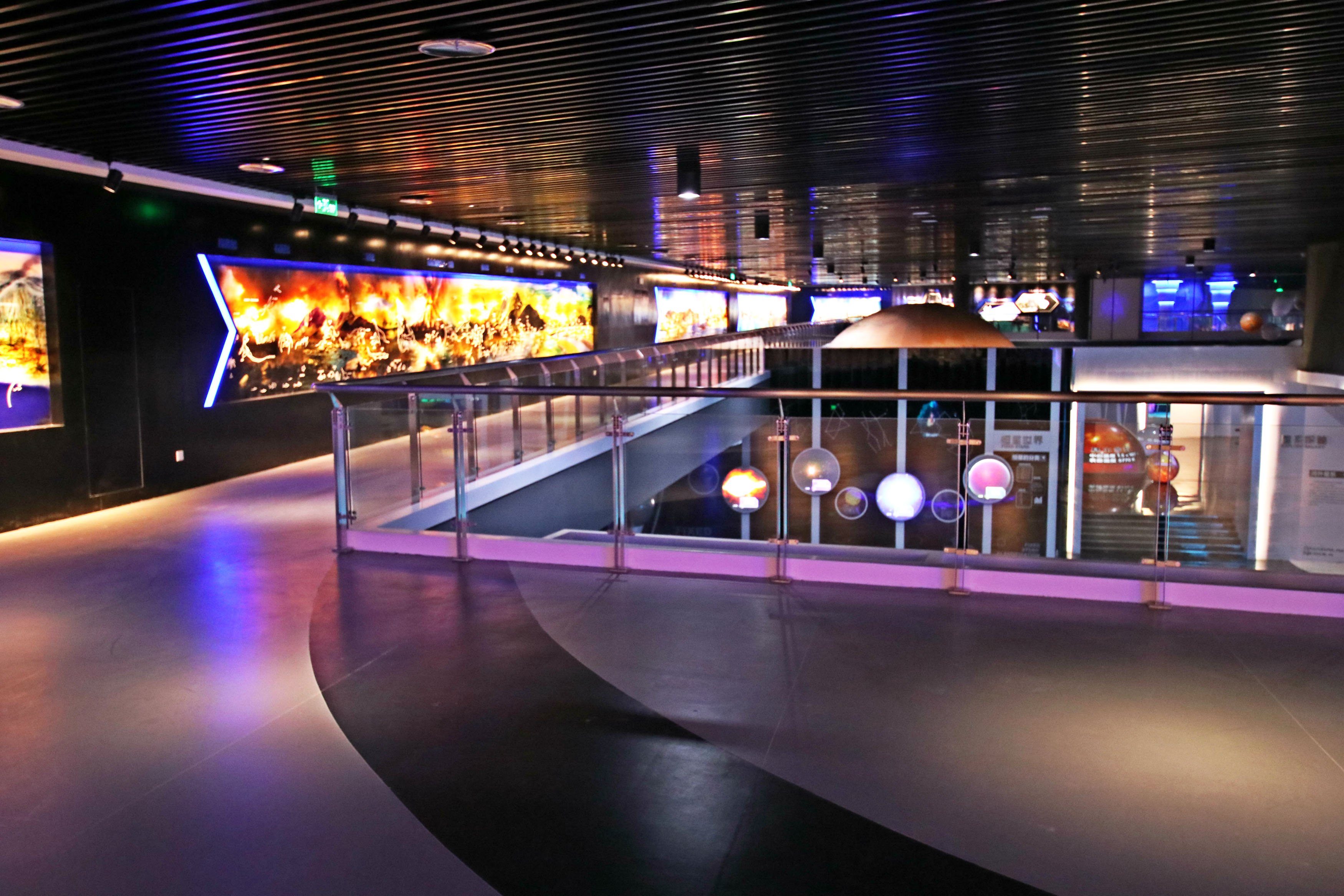 Hangalaxy transmission system in the transmission link, stable and reliable operation, good compatibility, strong anti electromagnetic interference and radio frequency, increase SEEMILE laser spherical display system arising out of the beauty of space, let the sound and light Ambilight caused by hearing, vision and perception of stars and moon, astronomical imagination experience more fully and delightfully.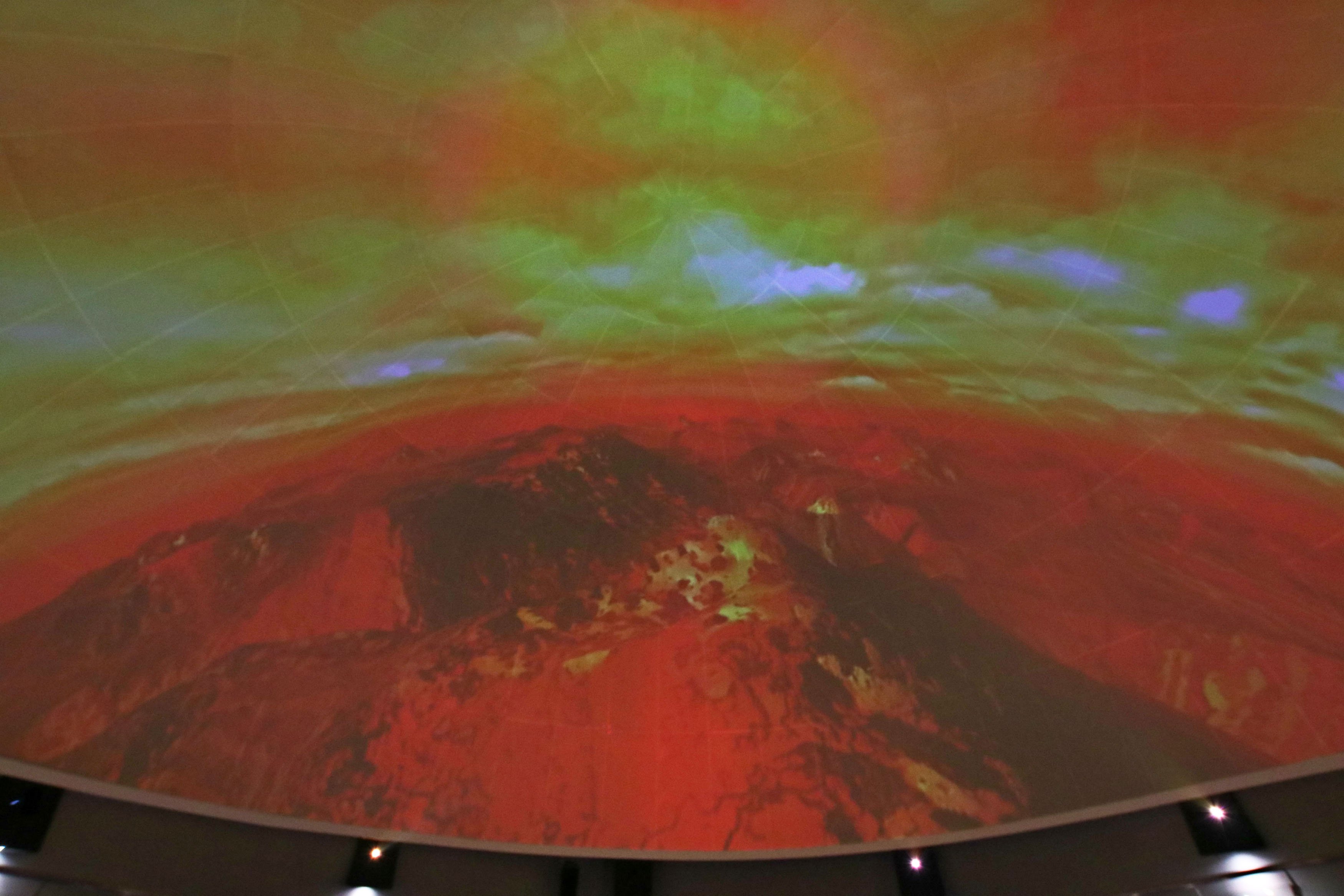 Shenzhen Hangalaxy Technology Co., Ltd., is a ultra HD long distance signal AOC manufacturer.The earliest to creatively introduce advanced transmission technology and transmission long distance AOC in Audio/Video industry in early 2014.Hangalaxy HDMI AOC is the most convenient, effectiveand stable solution toprofessionally solve the problem of over 20 meters long distance 4k signal transmission in thecurrent market.