2020 International Engineers Conference and AI Summit
Time :2020-12-26 09:23Author :Hangalaxy
Business Description: HDMI Active Optical Cable, DP Active Optical Cable, USB Active Optical Cable, DVI Active Optical Cable.

Introduction: Hangalaxy® is a firstly fiber optic professional manufacturer of transmission system. Our core team was organized by technical elites who have more than 10 years' experience in Optical Communication and Audio/Video industry. For audio and video transmission limit, high developed transmission technology and media in optical communication industry is introduced to audio/video industry, highly integrate Hangalaxy® hybrid fiber optic cable, perfectly achieve high bandwidth, ultra-long distance transmission, Besides, it is environmental friendly and radiation free, no interference from the external environment, plug & play.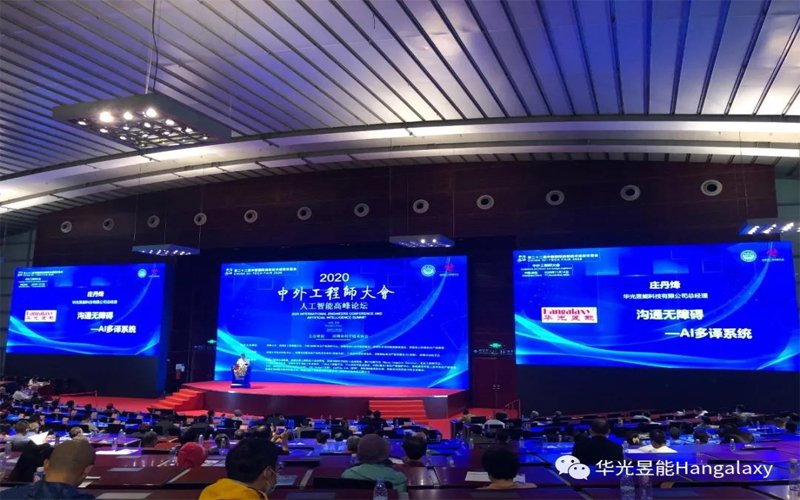 The 2020 Chinese and Foreign Engineers Conference and Artificial Intelligence Summit Forum will be held on November 14 at the 22nd High-Tech Fair. Hangalaxy® optical fiber cable, along with the AI intelligent voice translation system patented by the brand Dako, attended this forum and gave a special speech. The 22nd China International Hi-Tech Fair (referred to as the High-tech Fair) was jointly organized by the Ministry of Commerce, the Ministry of Science and Technology and the Shenzhen Municipal People's Government. The Chinese and Foreign Engineers Conference and Artificial Intelligence Summit Forum held at the same time were hosted by the Shenzhen Association for Science and Technology, organized by the Shenzhen Federation of Engineers, Shenzhen Enterprise Science and Technology Innovation Promotion Association, etc., China Federation of Engineers Associations, Beijing Institute of Engineers, Guangdong Province Engineers Society, Zhongshan More than 30 social organizations and enterprises, including the Association for Science and Technology and Macau Computer Society.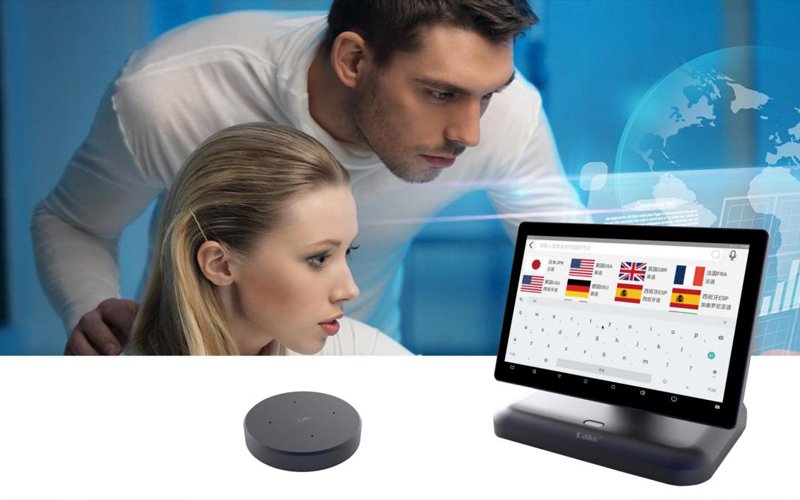 At this high-tech fair forum, the patented product of the Dako® brand grandly launched by Hangalaxy®-AI intelligent voice translation system is dedicated to the business office of foreign institutions. It has 43 international languages in more than 200 countries, and is based on cloud-based multiple engines. A communication signal interface, multilingual professional business multi-translation system. The high barriers for simultaneous interpretation have been changed, and the level of simultaneous interpreters varies, making it difficult to introduce the end of daily office use. It also discards the weak performance of civilian intelligent translators, single engine, low accuracy of professional term translation, and the need to submit shortcomings such as pickups back and forth. Hangalaxy's AI intelligent voice translation system truly implements AI intelligence into every detail experience of the translation process, making the entire operation and use full of humanity, and promoting high-efficiency office. It is an aspect of AI intelligence in the field of foreign affairs and business. Innovation and Technology. It is reported that the "Chinese and Foreign Engineers Conference" is a platform for communication and cooperation between domestic and foreign engineers. It has a greater influence in the field of scientific and technological workers and engineers at home and abroad. It has become one of the well-known brand academic forums held during the Hi-Tech Fair. It has been included in the series of international high-tech forums of the Hi-Tech Fair. The organizing committee of the conference selects domestic and foreign technology hotspots and times as the theme of the conference every year. The theme of this year's conference is "artificial intelligence".
All efforts are only for the recognition from customers
Hangalaxy® has been the first-tier supplier of many well-known domestic and foreign companies such as Huawei and Panasonic. As of now Hangalaxy® had more than 6326 large-scale successful cases across the country, such as: Guizhou Qiannan Kedu Radio (the world's largest observatory), the 2019 CCTV Spring Festival Gala Shenzhen branch, 2019 Lantern Festival Forbidden City Shangyuan Night, 2018 Boao Forum for Asia, Shenzhen Metro , Shenzhen Stock Exchange, Qingdao Jiaodong International Airport, Shenzhen Pingan Building (Ping An International Finance Center), Shenzhen Chunsun, Shanghai Center, Graduate School of Tsinghua University, Zhejiang University, Zhejiang Provincial People's Government, Hubei Provincial People's Government, Harbin Municipal Government, South China Fund, Guangdong Radio and Television Station, OPPO Project, DJI Innovation Project, Huawei Project, etc.
Worldwide Leading of Audiovisual Cabling Solution - Products Service
The Hangalaxy® transmission system is highly integrated with HDMI/DVI/USB and other standard interfaces, which using fiber optic technology coupling fiber with photoelectronic conversation chip. The product has the characteristics of plug-and-play, no external power supply, no external electromagnetic and radio frequency interference, labor-saving manpower, and stable signal. Through hard work over time, we have been condensed into a quality standard and brand reputation that can be trusted by the market, and is highly regarded and preferred by engineers who have known and contacted. Products have been widely used in audio and video projects, security fields, medical imaging equipment display, machine vision, industrial robots and other fields.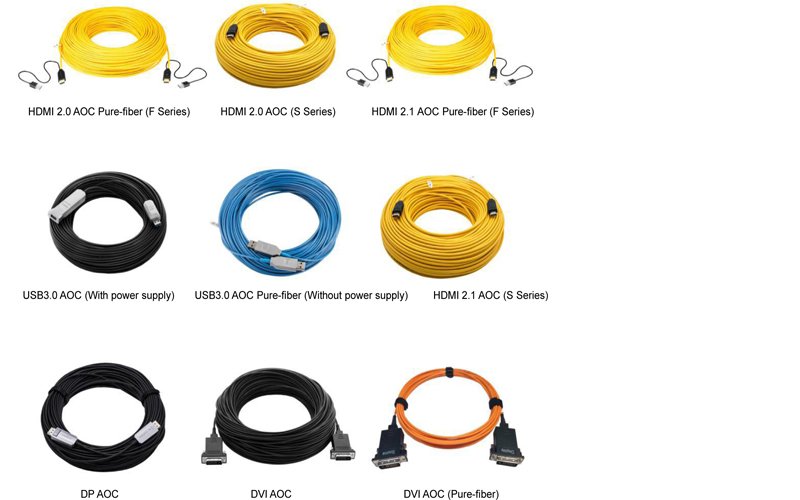 Why Choose Hangalaxy® optimized AV cabling system?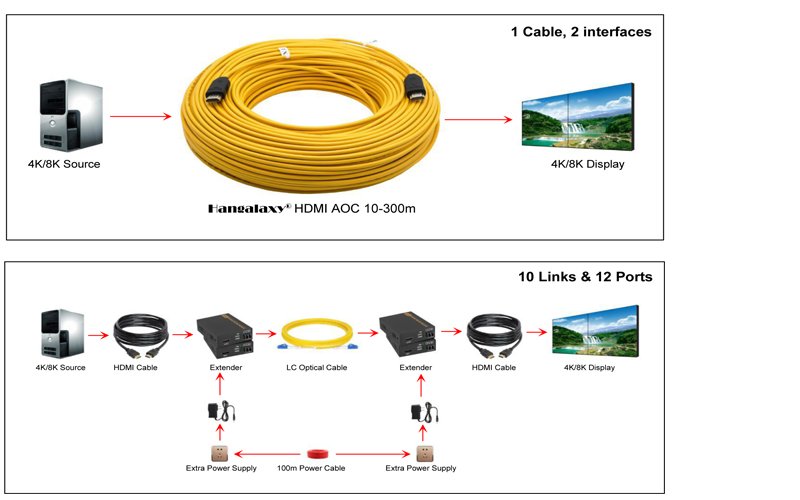 ※ The less connect interface, the more stable signal transmission ※