8K Connects to the 5G AV Industray
Time :2021-06-04 14:27Author :Hangalaxy
8K Connects to the 5G AV Industray
The 28th China International Radio and Television Information Network Exhibition (CCBN2021) Professional Audiovisual Product Innovation Forum was held on May 29 at the China International Exhibition Center (Jing'anzhuang Pavilion). Mr. Danfeng Zhuang, Chief Engineer of Hangalaxy Brand, was invited to give a keynote speech on "Technical Innovation and Application of Optical Technology in the 8K Era" at the forum, sharing Hangalaxy optical fiber transmission with many experts, scholars and industry leaders in the audio-visual and broadcasting industries. Technology is a new solution for [5G+8K] transmission pain points; and under the new situation of rapid development of film and television HD technology, Hangalaxy optical products continue to innovate transmission media, from DVI optical fiber transmission line to DP optical fiber transmission line, HDMI optical fiber transmission line, etc., and continue to use The emerging technologies of its own optical communication companies are deeply integrated with the audio-visual industry, and are committed to the innovation of optical fiber transmission applications.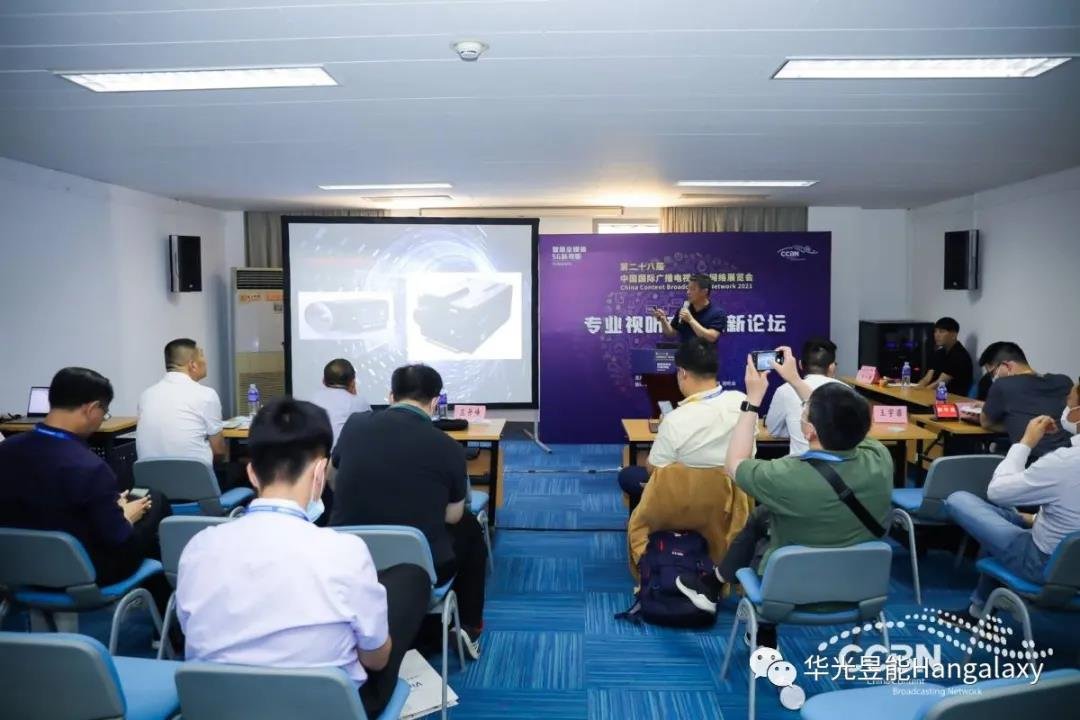 For AV industries, the transmission pain points of [5G+8K] are mainly in two aspects:

1. Long-distance ultra-high-definition signal transmission using traditional optical transceivers is prone to problems such as multiple interfaces and unstable links.
2. Many fiber optic cables for long-distance ultra-high-definition signal transmission on the market are often extremely unsatisfactory in terms of [stability, compatibility, and consistency], and cannot ensure the quality requirements of engineering projects for the long-distance transmission of ultra-high-definition signals.
The professional optical fiber transmission products of Hangalaxy brand have won countless fans in the AV industry and have won the trust of on-site engineers. The key lies in proper quality, strength and reliable charm.
Hangalaxy started with the research and development of passive silicon-based chips for optical communication. It is a professional equipment manufacturer for long-distance transmission of ultra-high-definition signals. It has been working on 40G/100G/400G and other active optical cables such as AOC, LC/FC/SC optical fiber cables. , MPO/MTP optical fiber distribution boxes and optical modules and other optical fiber transmission fields. Since the company's Hangalaxy brand has launched a 4K/8K optical fiber transmission system with highly integrated HDMI/DVI/DP/USB interfaces in the audio and video market in early 2014, it has used [high stability, high compatibility, high consistency] optical communication Process technology is condensed into the transmission scheme of each listed product, and Huaguang Yuneng regards [creating reliable quality and pursuing retail] as the business philosophy of Huaguang Yuneng.
In terms of the application of [5G+8K], Hangalaxy has obtained more than 8,000 national, provincial and municipal large-scale engineering cases in China, and has become the first-tier supplier of Huawei, Sunac and many other well-known enterprises; products are also It is exported to more than 20 foreign markets such as Japan, Israel, Switzerland, Sweden, France, Britain, Italy, etc., and is widely used in major international engineering projects. Consolidated the reputation of [Reliable Optical Fiber Cable] for the Hangalaxy brand, making Hangalaxy professional optical fiber transmission equipment a reliable quality force.